Have you experienced fire damage in your home or business? If so, it's imperative that you begin your fire and smoke damage restoration process quickly, before the damage gets worse. Pro Restoration offers 24/7 emergency services ready to solve your fire and smoke damage problems fast, providing repair, renovation and restoration services with customer satisfaction guaranteed.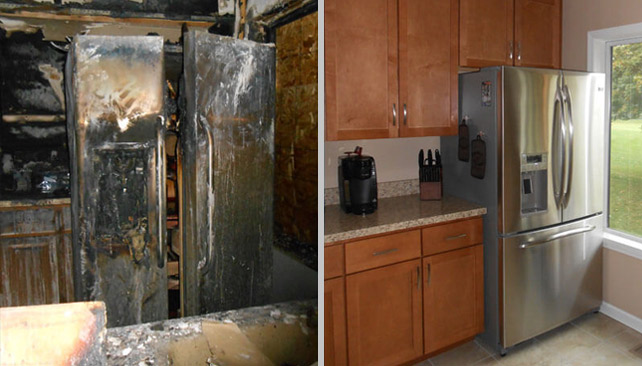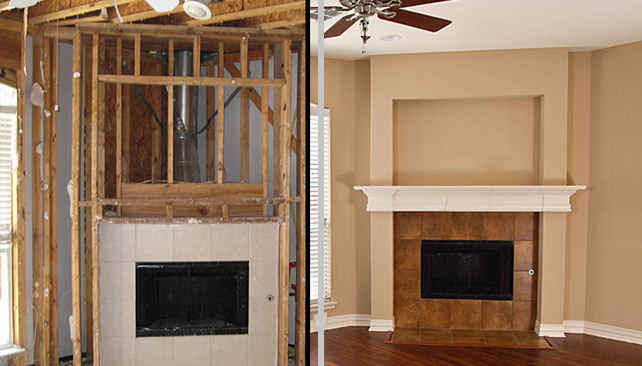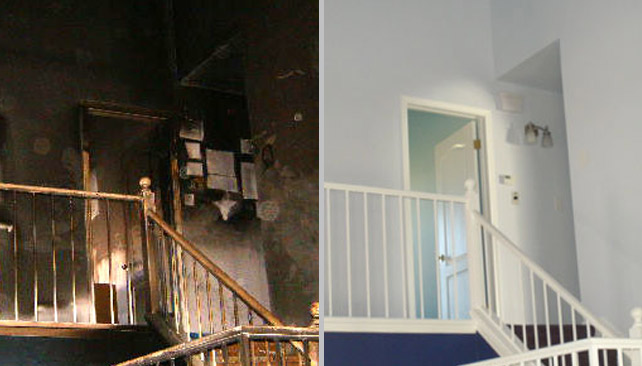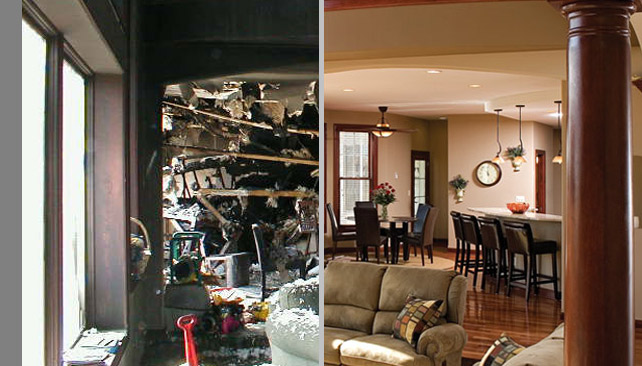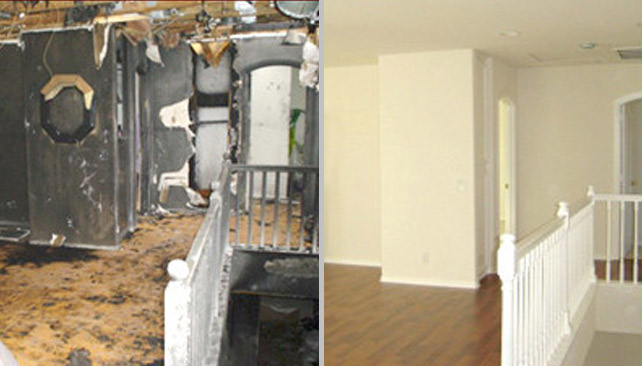 Fire & Smoke Damage Cleanup Services
Big fires cause massive damages, burning your property and leaving plenty of debris and refuse in their wakes. Ordinary trash services will not pick up large amounts of trash, meaning you'll need to make special arrangements. Luckily, the team at Pro Restoration are experts in fire and smoke damage cleaning. Our technicians will organize and remove any items from your home or business that cannot be restored, and will remove harmful dust and ash before we begin the restoration process. We can even get the smell of smoke out of your walls, floors and insulation, ensuring your property is restored to top condition.
Working with claim adjusters and homeowners to:
» Develop a plan of action for cleanup & restoration
» Establish a timeline for fire restoration
» Begin the fire restoration process
Contact Us For Fire Damage Repair or Restoration
Prevent The Growth Or Spread Of Contaminants. No Job Is Too Small Or Large For Us.
24/7 Emergency Fire and Smoke Damage Restoration
Fires can come at you fast, causing massive amounts of damage in a matter of minutes. But Pro Restoration is here to help whenever you need us. Our IICRC certified technicians are available for 24/7 emergency service, ready to help you when you need it most. Pro Restoration's experts will quickly survey the damages and begin the fire and smoke damage clean-up process at your convenience, even in emergency situations.
Worry-Free Arrangements After Fire Damage
Pro Restoration's goal is to ensure that you are comfortable throughout the fire and smoke damage restoration process. We'll handle every part of the process, from removing fire-damaged property and harmful smoke and ash debris to bringing on trusted contractors to complete renovations and repairs to your fire-damaged home or business. Pro Restoration will even deal with the insurance companies for you, providing ample support during the oftentimes difficult restoration process.